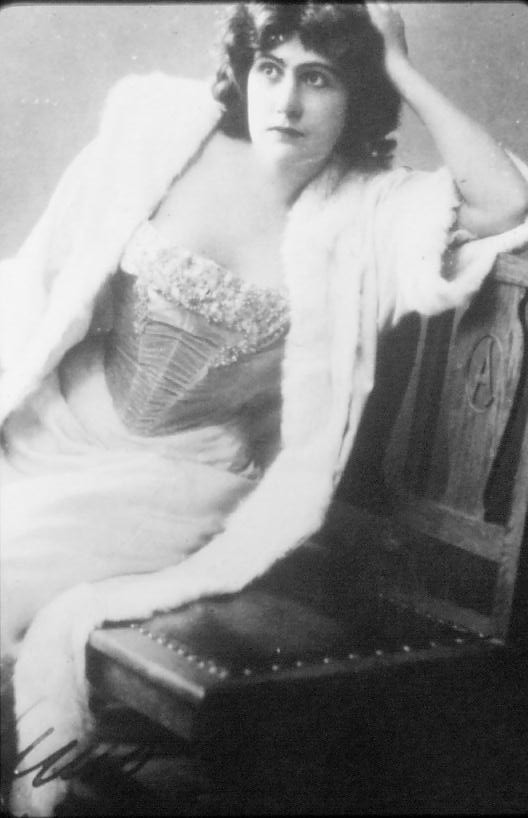 The idea first came from the Finnish soprano Aino Ackté: "The most wonderful castle in the world, surrounded by otherworldly lake scenery" would offer just the right backdrop for opera.
Aino Ackté, a Paris Opera star and a soloist at New York's Metropolitan Opera, was also a fervent patriot and a strong-willed ambassador for Finnish culture. One of the founders of the Finnish Opera in Helsinki in 1911, Ackté took Olavinlinna as her next project. The first summer of opera in Savonlinna saw the light in 1912. Four different Finnish operas and Gounod's Faust were performed at the castle over four summers.
World War I and the Russian Revolution, followed by the Finnish Civil War and the subsequent financial difficulties wrecked Aino Ackté's grand plans, but the reputation of the event had already spread beyond Finland. Ackté returned to head another summer of opera in 1930 before the tradition was put on hold for nearly 40 years.
A new beginning
When the Viennese kammersänger and professor Peter Klein found out about Olavinlinna as an opera venue, he teamed up with local enthusiasts to plan a new event. Their efforts culminated in the premiere of Beethoven's Fidelio in 1967. The televised performance had the national government and President of the Republic Urho Kekkonen in the audience. That was a new, brilliant beginning for the Savonlinna Opera Festival.
Since then, the event has expanded into a month-long festival of international standing. Every summer we perform 3-4 of our own productions, including Finnish world premieres. In addition to this, we have further enriched the Finnish opera scene by inviting visiting opera companies from abroad to the festival. Visits by the Royal Opera House from London, the Royal Swedish Opera, Milan's La Scala and more have been etched into the collective memory.
We also take our productions to the world. Our visiting performances have been seen in Spain (1997), France (1998), Italy (1999), Sweden (2000-2002 and 2004), Israel (2001), Chile (2003), Denmark (2002-2003), Malaysia (2003), Russia (2006 and 2018), and China (2009 and 2014).